Free Guide
'Discover 5 reasons why handwriting improves reading & spelling'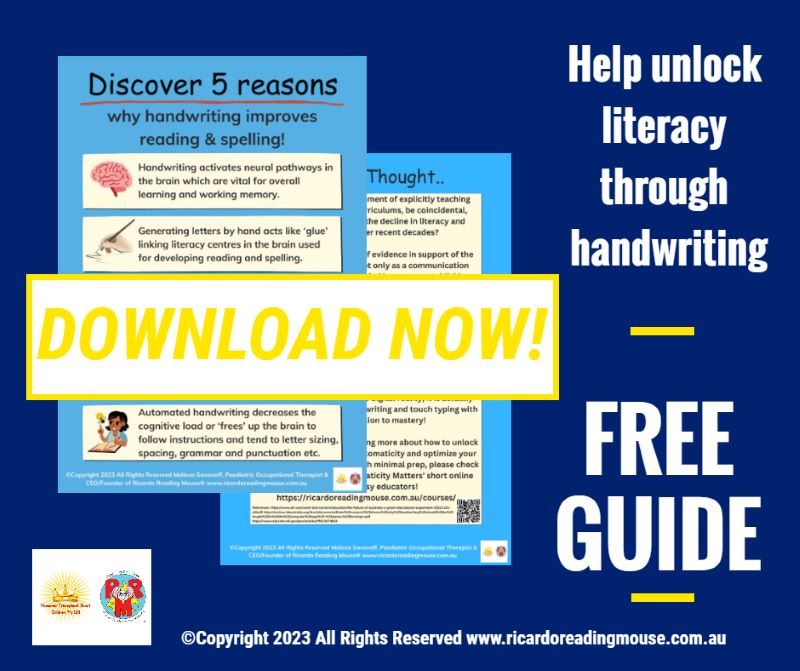 Free 2 page Guide
Help unlock literacy through handwriting!
HOW?
Let me show you in my FREE 2 page evidence-informed guide: 'Discover 5 reasons why handwriting improves reading & spelling!"
FIND OUT:
1. How our brain, eye & hand work together for optimal learning and
2. What the research says about the importance of integrating handwriting as an invaluable component for developing reading fluency and spelling competency.